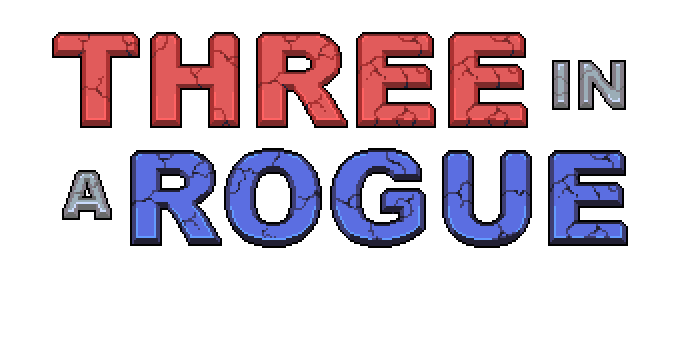 Three in a Rogue: Classic
Everything is covered in the video, but here's it written down also:
+ Enemies don't hit you more than once in a turn, even if they have moves left over
+ Tiling improvements & more tiles for variation
+ Added Explosive barrels!
+ Settings are preserved across play sessions
+ Tool tips when you hover on things, gives you some extra info and serves as a simple tutorial
+ Pause menu
+ Power tuning, a match of 4 deals more damage than a match of 3
+ Additional sound effects
* Experimental changes to gem probability, magic gem is back!
* Layering and turn order is now much more consistent
* Pacing of combat is much snappier
* Gem matching is a bit more predictable, particularly when you make multiple matches at once, they're always evaluated left to right, top to bottom, like the way English text is written.
Files
Three in a Rogue (Cross Platform, requires Love2d)
6 MB
Three in a Rogue (Windows)
9 MB
Get Three in a Rogue: Classic