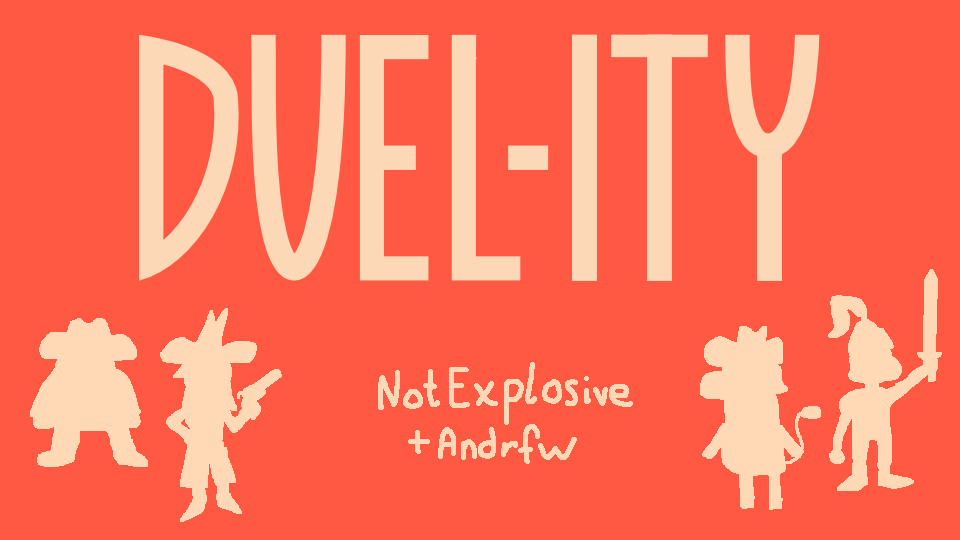 Duel-ity
A downloadable game for Windows
A block-pushing western where you play as four characters. Their destinies entwined, they head towards the town of Tarnation. Each character has a unique set of abilities, but must traverse the same areas. Solve puzzles and meet a cast of goofy folks in the old west.
There's also a Knight (like, the guy from Chess).
Made for Global Game Jam 2022 at the (virtual) PIGSquad site.
Controls
WASD / Arrow Keys to move
SPACE / Z to use your ability
R to restart room
CTRL + R to restart whole chapter (only use if you get softlocked!)
"Pbageby Fuvsg C" to skip to the next chapter (translate with rot13)
Credits
By NotExplosive and andrfw

Special Thanks to Ryan Yoshikami and Sidequesters.