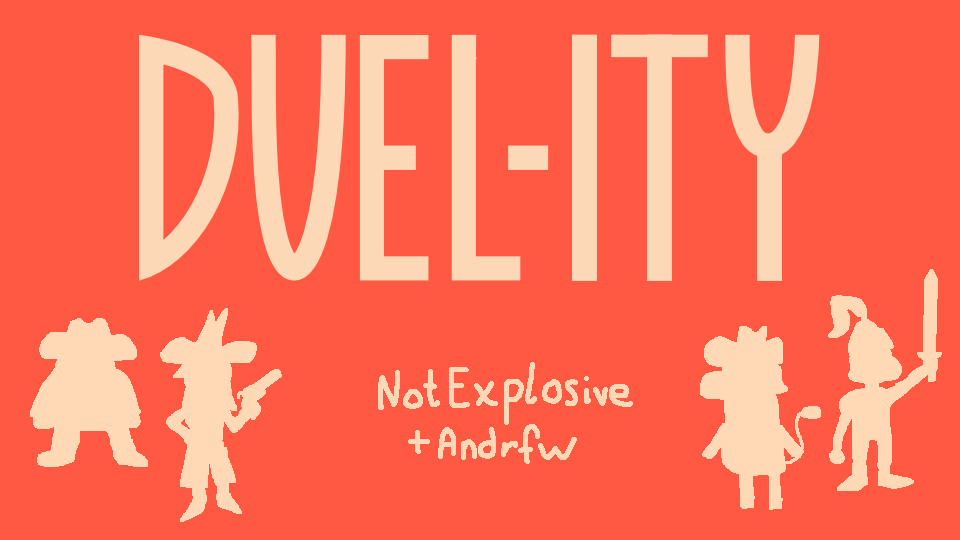 Duel-ity
Bug fixes, text coloring, puzzle tweaks, and fluff
---
I've deployed a few patches to the game but here's an update to describe all of them so far:
Steven and Bennigan now play a sound effect when you press Z or Space, to help emphasize that they don't have an action command.
Bennigan makes a different sound when he fails to move
Added Text Formatting! Certain words show up in different colors to emphasize their importance, like DUEL. (itch doesn't have text formatting so I can't demonstrate here, oops)
Tweaked a few puzzles, in particular Ernesto's puzzle in the Oasis is a little bit nicer (gives you head room so you don't need to restart the room if you moved after unlocking the yellow door), Ernesto's puzzle in the mines is a little bit meaner (you can't cheat the first half of the puzzle).
Files
Post-Jam Edition (Better)
71 MB