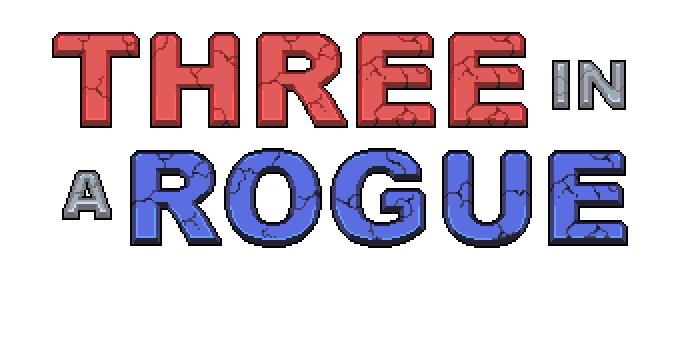 Three in a Rogue
About
Three in a Rogue is a tactical turn-based roguelike smashed into a match 3 game. Stronger match 3 combos give you stronger abilities. Every successful match awards you with an action, but enemies move one step each time you swap.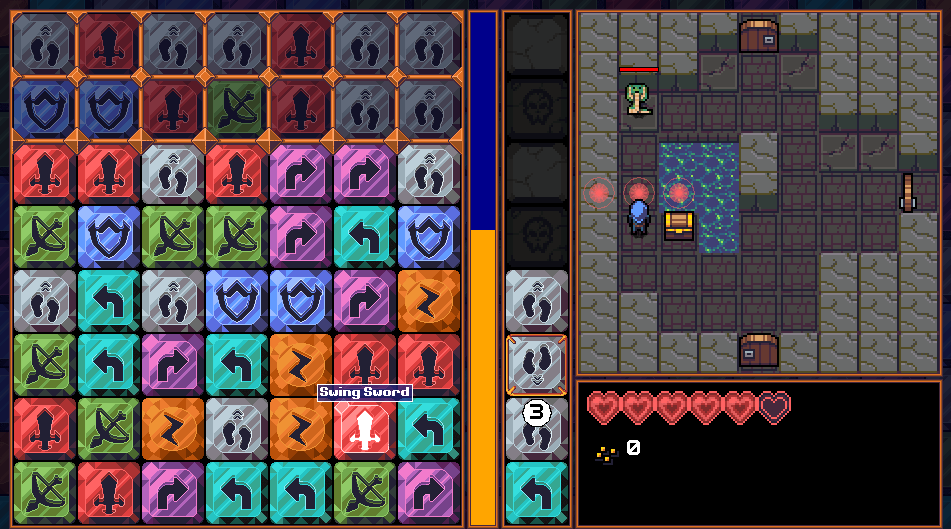 You can spend as many actions as you want without allowing enemies to move.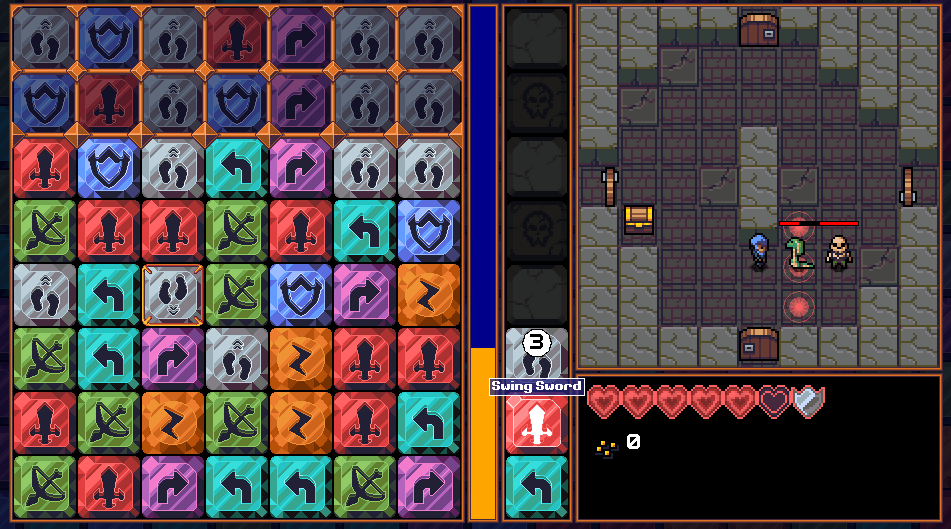 Coming soon
Planned release date: 2022
If you're interested in what the game might be like, you can check out Three in a Rogue: Classic. If you want to be notified when the game comes out, follow me here on itch.io.
*Gameplay and graphics are subject to change, the above gifs and trailer are not necessarily representative of final gameplay