Pest Control
A downloadable game for Windows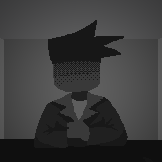 Welcome, new recruit!
Your the new spawn coordinator for the game Pest Control! A shoot-em-up (or, from your perspective, an up-em-shoot?) about a Flytrap who ate the King Fly and now the Bug Kingdom is out for revenge!
Remember, killing the player is not your goal! Give them a hard-but-fair experience to keep them engaged. However, the boss fights in this game are famously unfair, so when the boss fight rolls around, pummel them into the dirt!
Technical Support
If the game is showing a black screen on launch, try running it with the flag `--fullscreen=false` from the command line.
You can find the game's full source code here.
Tips & Tutorial
The game should tell you everything you need to know. But if not, here are some helpful guidelines. If you want a "spoiler-free" playthrough stop reading, go play.
You "complete" a level when the player dies and the boss has been spawned.
You spawn the boss by maxing out the Boss Meter
The Boss Meter goes up whenever The Player is in the "Flow" state and there are enemies on screen. (Flow without enemies doesn't count).
Tip: Some enemies are good at raising the intensity, while others are good at keeping it level.
Tip: Each time you "win," you're playing against a new Player, with different skills and preferences. What works for one Player might not work for another.
Tip: Once the boss has spawned, your goal is to kill The Player, feel free to go nuts and just press every button!
Credits
Made in 48 hours for the GMTK Game Jam 2023
Download