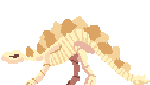 Welcome to the 10 Minute Power Hour
A downloadable game for Windows, macOS, and Linux
Welcome to the 10 Minute Power Hour
Welcome to the 10 Minute Power Hour is a game based on the 10 Minute Power Hour by Tucker Prescott, Dan Avidan, and Arin Hanson.
What are we gonna do today, Arin?
Each episode of the series begins with Arin clearing the table of the starting clutter, two plastic dinosaurs and a tin with scissors and markers in it. Each time he does so in a new inventive and exciting manner. This is a game based on that.
Made in 7 days for the Game Grumps Game Jam

Controls

Play (almost) entirely with the mouse (touch screen should also work)! You'll figure it out.
Install instructions
Windows:
Unzip, run the .exe, enjoy
Windowsn't (Mac / Linux):
Install LOVE2D, which is the engine this game was written in. Then download the .love file. If you installed LOVE2D correctly you should be able to just double click the .love file and it'll just work.